cardot auto detection jammer signal anti theft Anti-jammer device
stars, based on
( 0 )
reviews
$28.00now piece
| | |
| --- | --- |
| Quantity | Price |
| 1+ | $28.00 |
| 100+ | $25.20 |
| 500+ | $22.40 |
Cardot Anti-jammer Device
Cardot anti-jammer device will protect car security against jammer device signal interference,
the more jammer signal,the faster engine immobilizer.
this device works 12v vehicles,if need to work for 24v vehicles,pls send us order more than 50pcs,we can do it,thanks
Model NO:ALM-100
applicable situation:
please buy this device if you can not locate your car online by gps when thieves are shielding gps location signal.
Contact US:
whatsapp:+8613510257499
wechat:13510257499
Main Features:
1.power on the whole system;
2.Jammer device signal red light keeps on when there is constant signal interference;
3.After 30 seconds,jammer device blue light starts slow blinking if jammer signal continues,blue light slow blinking action will last 90 seconds;
4.After total 120 seconds,jammer device blue light will be keeping on,killer start relay will start working,and then cut car fuel pump supply,if jammer signal is always there,whole cut oil process will proceed total 5 times until engine will be cut finally at the 5th time.
5.But after 120 seconds,engine is cut status,jammer device will delay 60 seconds to detect signal again,engine immobilizer is reset if there is constant jammer signal after 60 seconds;
6.Within 60 seconds delaying checking duration,jammer signal is disappeared for several seconds and appear again for several seconds,60S delay time will restart from the beginning of new jammer signal happening;
7.When engine is immobilizer status,cut off the car power,reset power again,engine immobilizer status keeps the same status as before,if you want to get enable engine working,you need to wait 30 minutes.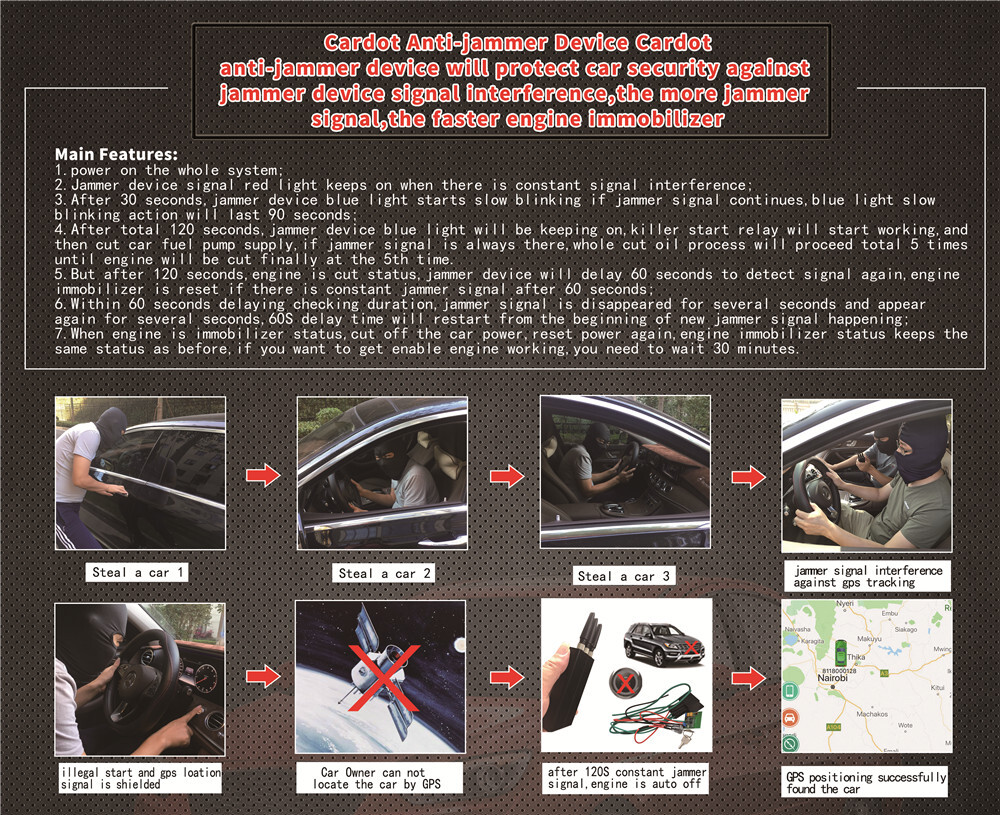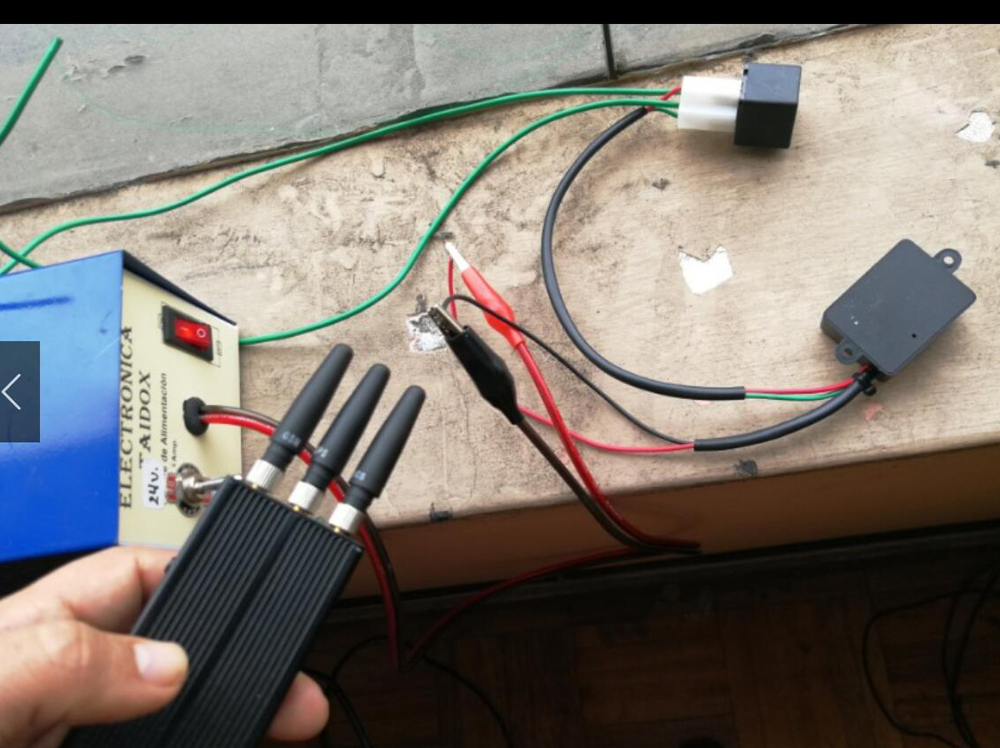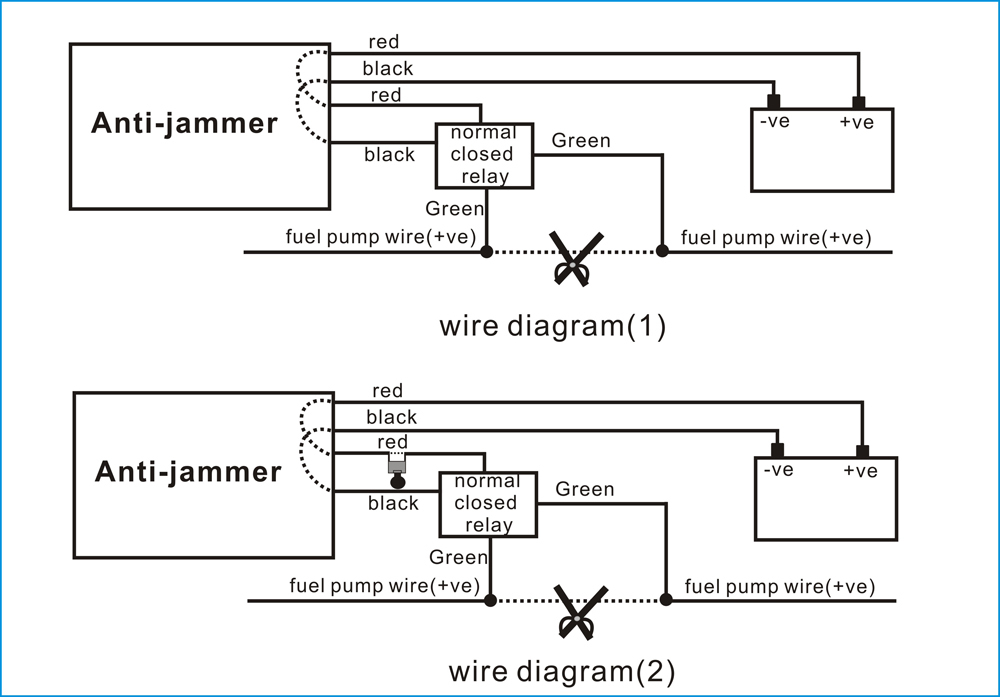 Your cart is currently empty.